The face behind the fringes of Frachella is Mateja–a model,
a mermaid, a long time fashion lover with a sense of minimalism
and a firm believer that we should be riding unicorns instead of bicycles.
Everything started at an early age with this one particular
piece of clothing that ignited her love for fashion–it was a
fluffy rainbow sweater which she got from her cousin.
It was a love at first sight between Mateja and Frachella
(yes, you've guessed it, the sweater has a name) and, for a while, they were inseparable.
Fast forward a decade or two, Mateja outgrew the fluffy
sweater and moved on to bigger things–faux leather,
fringes and tassels but the memory of Frachella still lives in every bag and backpack she creates.
The backpacks themselves are a mix of elegance, freedom,
gentleness and edginess. Depending on the day and the mood
they will be your perfect companion for a deserted sandy beach
with no one around, a boho festival in Byron Bay, an 80s rock concert
and everything in between. "The choice is yours and, like Oscar Wilde says, "To define is to limit."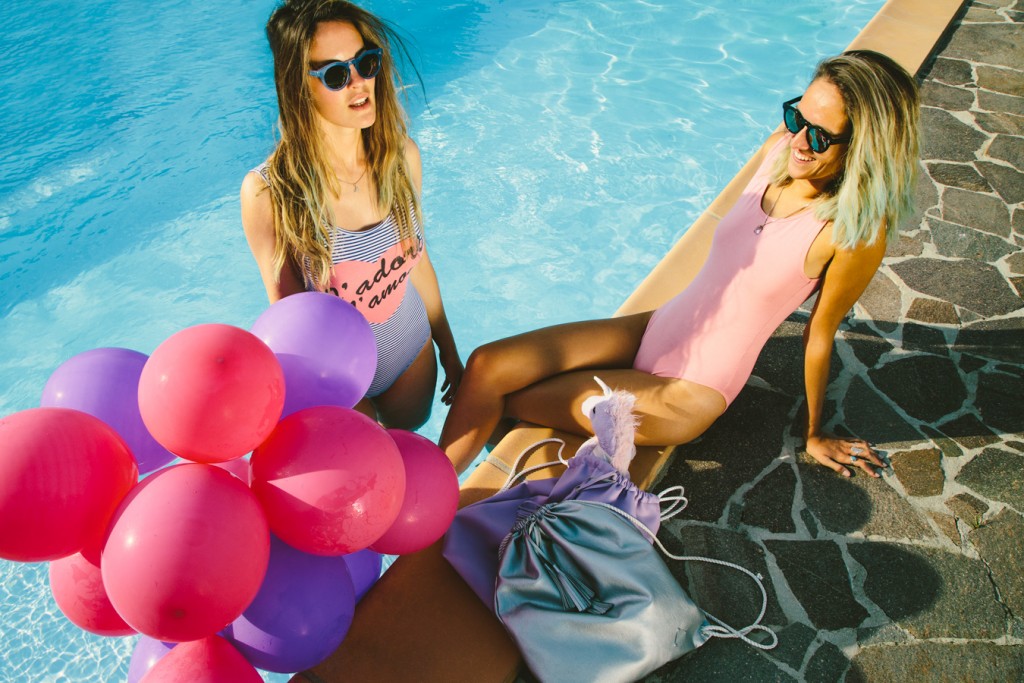 Photo: Kristijan Stramič
Model: Katarina Tavcar, Mateja Skraba